Easy Vegan Gluten Free Crackers
I would like to try these homemade crackers out.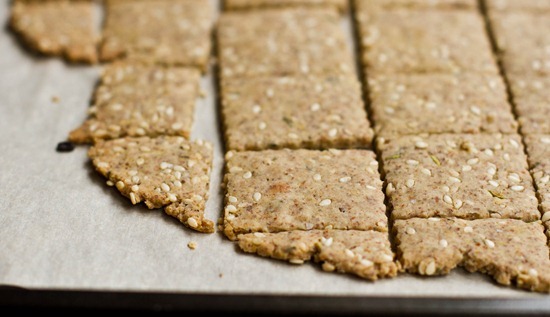 As an aside, it's kind of my dream to one day make all meals from local ingredients. Does anyone in the midwest grow brown rice? Do we have almond trees? What about Sesame Seeds?
Thanks Tarwater for answering my question:
I don't think almond trees grow in this climate, but pecans and walnuts definitely do. Also, according to Wikipedia MO is one of the major rice producing states in the US. I had no idea. Mostly in the southeast, I think.